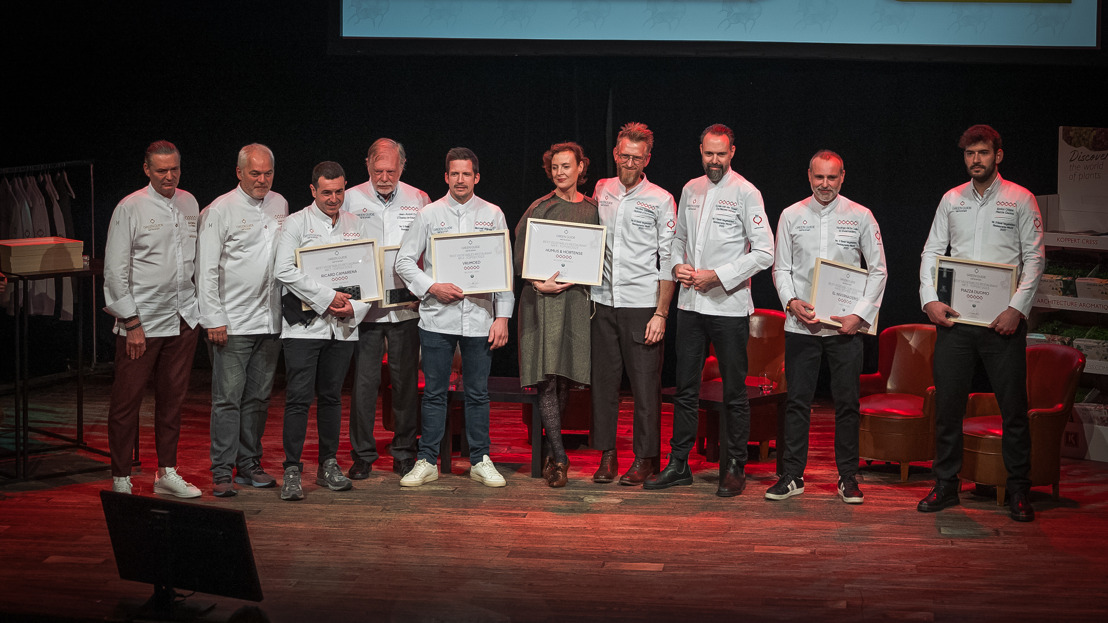 Netherlands restaurant 'De Nieuwe Winkel' retains title of world's best vegetable restaurant in We're Smart Awards 2023.
The UK's 'The Dining Room at Gravetye Manor' is the highest-ranked British restaurant. The West-Sussex restaurant also receives the 'We're Smart Discovery Award'. A total of seven British 'vegetable restaurants' are in the Top 100.
CONTENTS
We're Smart Awards (Top 10 Best Vegetable Restaurants in the World) winners
and new We're Smart Top 100
Discovery Awards winners
We're Smart Green Guide 2023
We're Smart Future Awards winners: remarkable and innovative food initiatives for an ecological and sustainable lifestyle
Dear journalist,
We're Smart, the indisputable reference in the culinary world of fruits and vegetables, presented its annual awards at a prestigious live show on 24 October 2023. Awards for the best vegetable restaurant in the world, the best female vegetable chefs (previously announced) and a selection of remarkable, sustainable and healthy food innovations were announced. The awards ceremony took place at the Vaudeville Theatre in Brussels.
WE'RE SMART WINNERS AND NEW TOP 100
Each year the international team of experts at We're Smart lists the World's Best Vegetable Restaurants. For the second year in a row, chef Emile van der Staak's De Nieuwe Winkel tops the Top 10. British restaurant The Dining Room at Gravetye Manor by chef George Blogg is one of the fastest climbers, in 35th place.
TOP-10
In this year's Top 100, there are 19 newcomers to the list, 20 restaurants maintained their position and 27 rose up the table. Chef Xavier Pellicer's Healthy (Spain) and chef René Mathieu's La Distillerie (LU) hold the 'Untouchable' title, having previously been ranked number one for two years in a row and serving as textbook examples for other restaurants to emulate.
REMARKABLE NUMBERS
| | |
| --- | --- |
| | |
| The Dining Room (UK) - 98 ==> 35 | La Table de Castigno (France) - 20 |
| Kadeau (Denmark) - 70 ==> 14 | |
| Seven Swans (Germany) - 75 ==> 31 | |
| | |
| Geranium (Denmark) - 23 ==> 8 | |
| | Basiliek (Netherlands) - 59 |
DISCOVERY AWARDS 2023 WINNERS
Each year, three restaurants per country also compete for the Discovery Award. This award recognises the efforts of new talent and is only announced if there are at least three new discoveries, each holding at least four 'Radishes', to compete for the title in each country.
The winners are:
Belgium: Neon (Lier), chef Nils Proost
Denmark: Ark (Copenhagen), chef Brett Lavender
Germany: Masters (Blenkenhain), cchef Danny Schwabe
France: La Table de Castigno (Assignan), chefs Stephan Paroche and Justine Viano
Italy: Butterfly (Lucca), chef Fabrizio Girasoli
Japan: Mutsukari (Tokyo), chef Yoshihisa Akiyama
The Netherlands: Basiliek (Harderwijk), chef Yornie Van Dijk
Spain: La Salita (Valencia), chef Begoña Rodrigo
UK: The Dining Room at Gravetye Manor (West Sussex), chef George BloggSwitzerland: Magdalena (Rickenbach), cchef Dominik Hartmann
See the full list of nominees here.
WE'RE SMART GREEN GUIDE 2023
The Top 100 is part of the ever-growing We're Smart Green Guide. This online gourmet guide reviews 1,200 restaurants in 50 countries worldwide and ranks them from 1 to 5 radishes, based on the use of fruits and vegetables in their dishes. Five-radish restaurants are true pioneers and examples of fruit and vegetable gastronomy.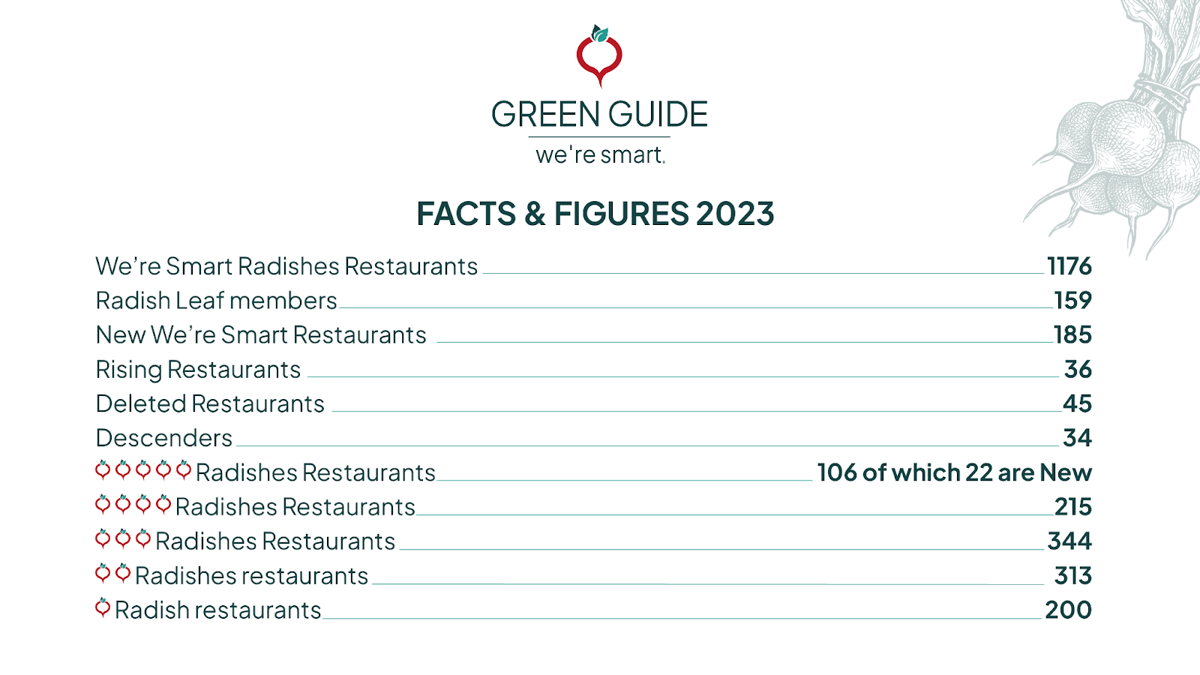 WE'RE SMART FUTURE AWARDS
Companies that help people eat more fruit and vegetables, create sustainable packaging, develop fruit and vegetable innovations or encourage us to live healthier lives are eligible for a Future Award. This year's winners are:
Project of the Year: Winning Foods - 'Lego For Food'
Judges comments: "We're Smart was charmed by Winning Foods' creative approach to using frozen vegetables through the 'Lego for Food' project. The easy and tasty solution for families increases the percentage of vegetables in each meal in a simple way and eliminates barriers to healthy enjoyment."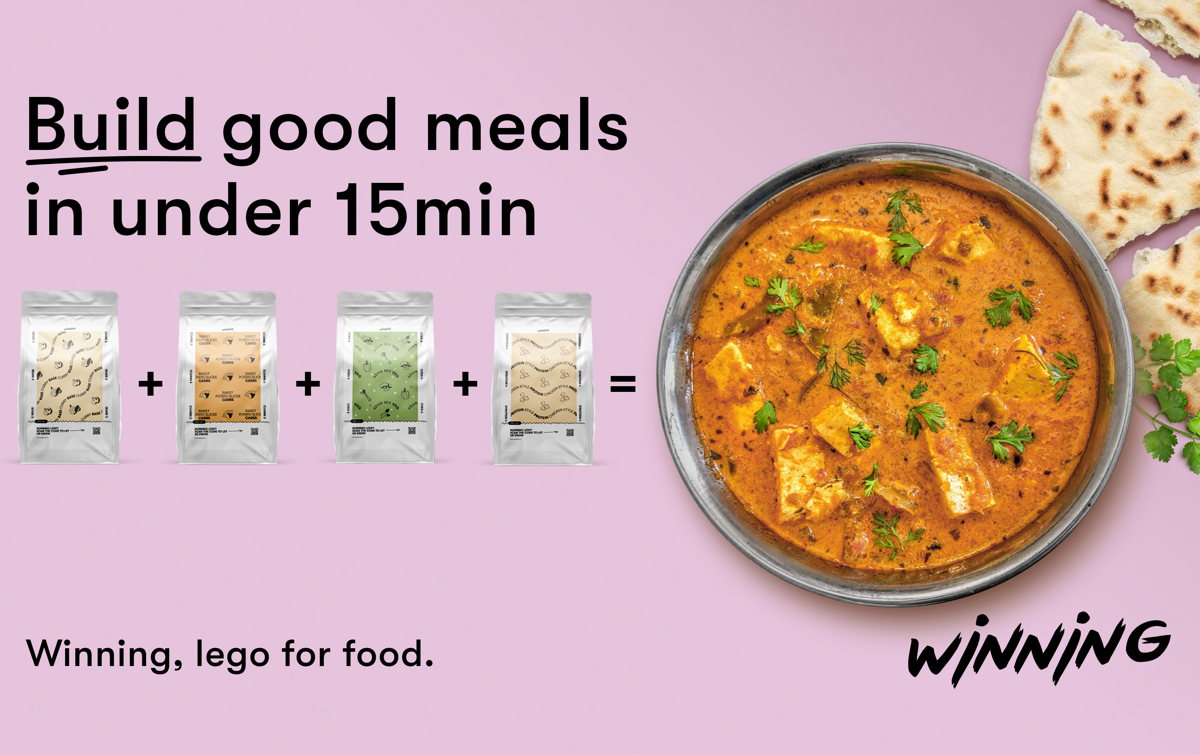 Innovation of the Year: Scelta Inside - 'Mushroom Salt'
Judges comments: "We keep hearing that we need to consume less traditional salt (sodium). Scelta Inside's solution is mushroom salt – or mushroom salt. Mixing mushroom salt with traditional table salt, or using it alone, gives the same taste as salt and also brings an extra umami flavour. We think every vegetable chef should have this in the kitchen."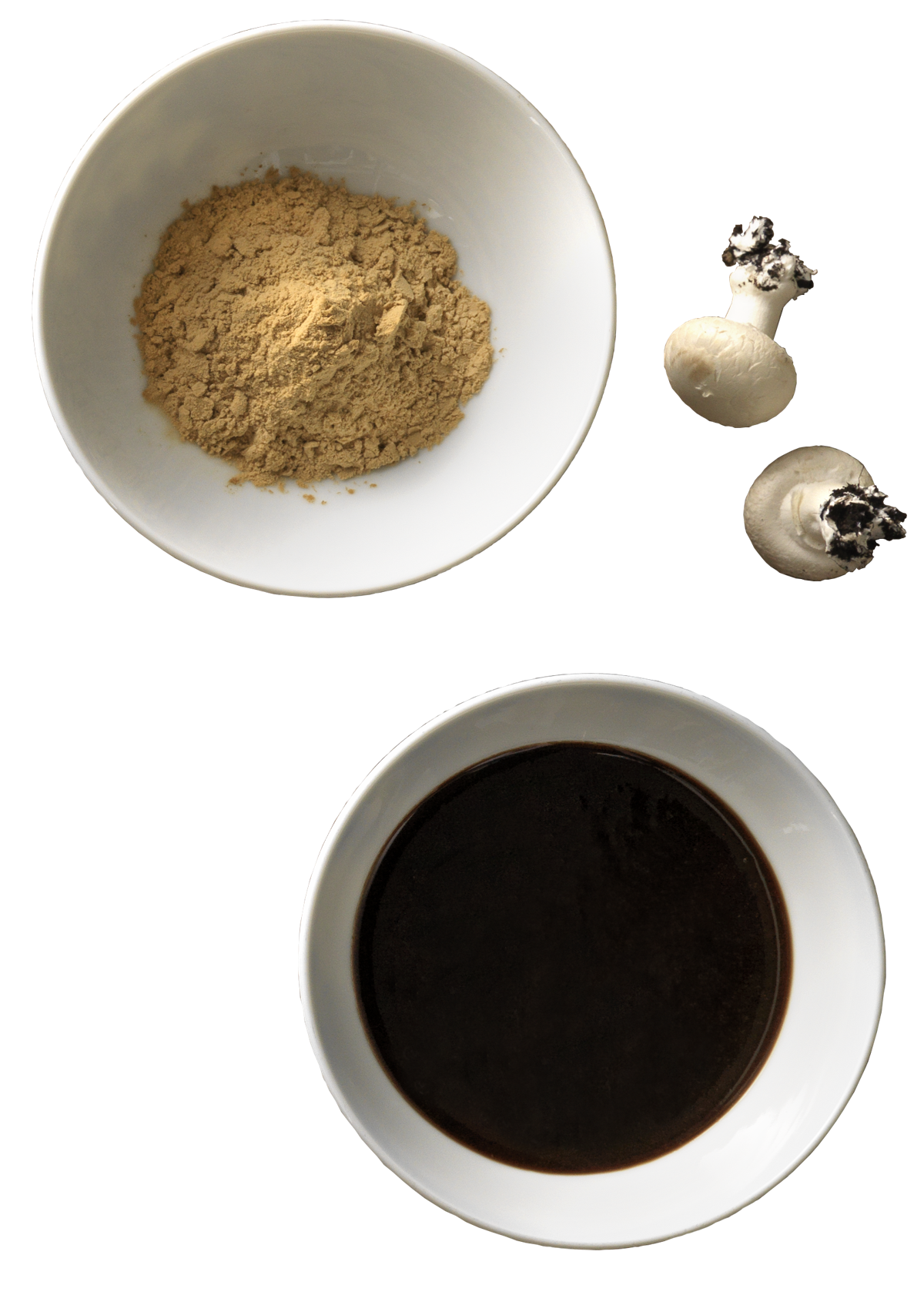 Campaign of the Year: Week Without Meat
Judges comments: "For many people, change is difficult, so too reducing the habit of eating meat. The "Week Without Meat" campaign aims to change that. We're Smart can only commend such an action, which is why "Week Without Meat" is our Campaign of the Year. We are also delighted that several We're Smart restaurants are following us supporting the campaign!"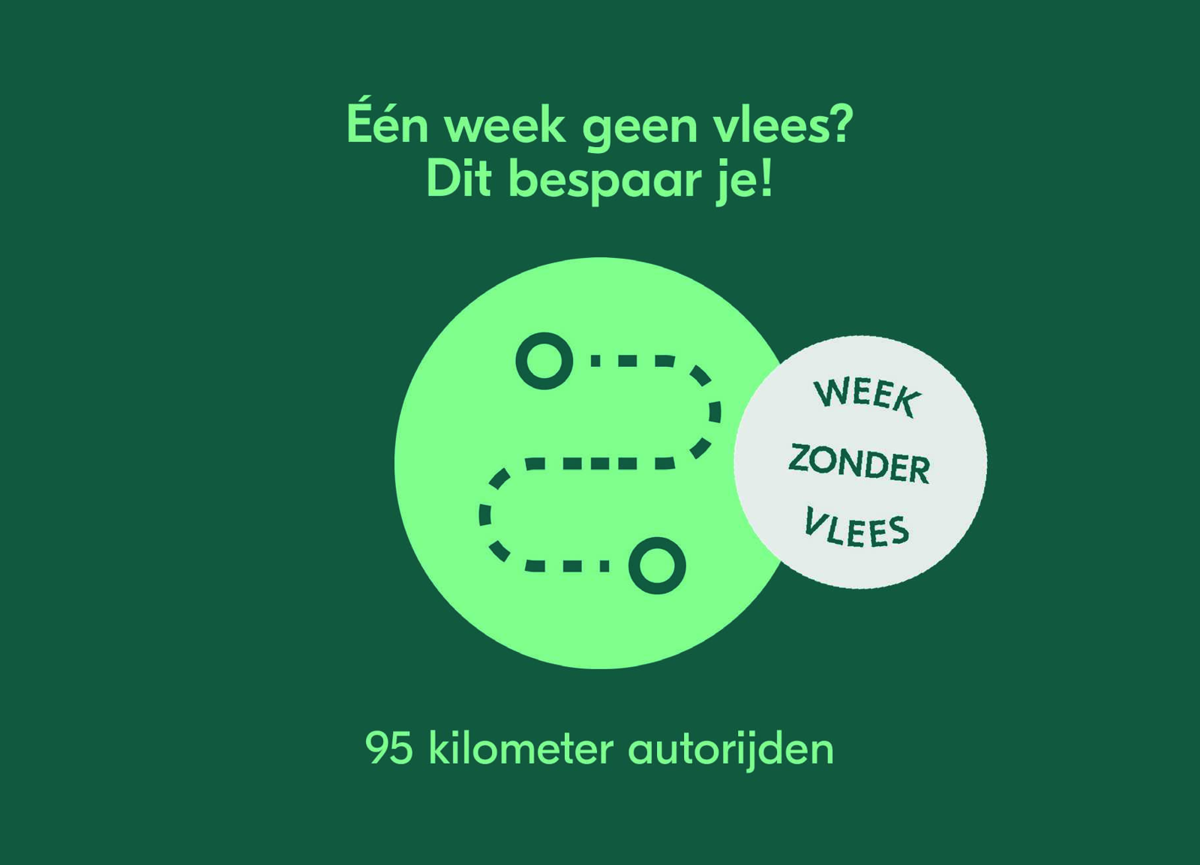 Media of the Year: Saisonnier Magazine
Judges comments: "Culinaire Saisonnier has been a fixture in the Benelux as a quality magazine for many years. We're Smart was delighted to receive editor-in-chief Edwin Loos' full support for our "Think Vegetables! Think Fruit!" philosophy. Saisonnier is on exactly the same page in its thinking as We're Smart, and we're excited to see the magazine win in the "Media of the Year" category. Deeply deserved!"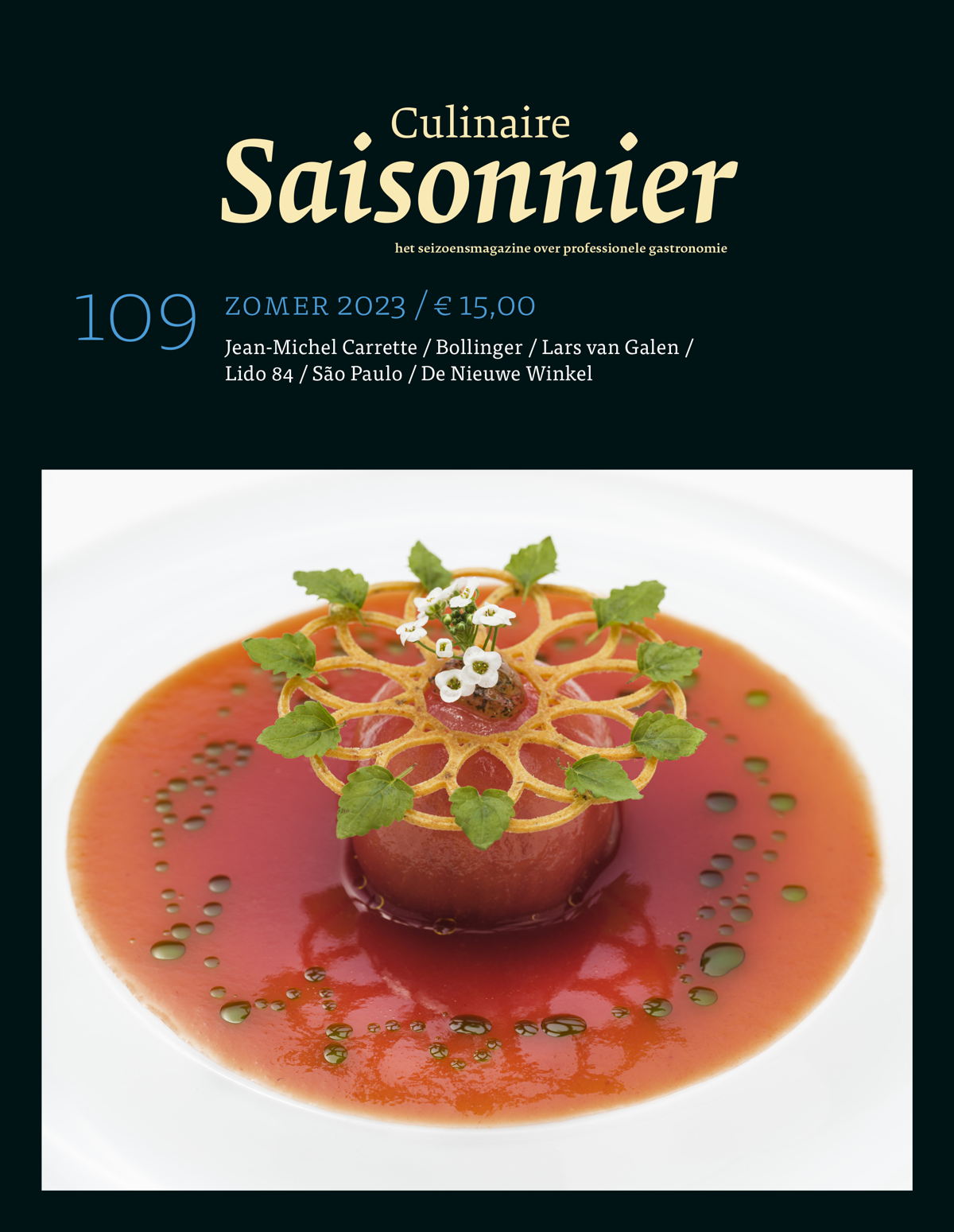 Product of the Year: Arqan Argan Oil
Judges comments: "Not only is the quality extremely high, the back story and health benefits are top notch! This liquid gold is like the new truffle or caviar of vegetable cooking. Arqan Argan Oil makes a real difference when drizzled on vegetable creations. It adds an extra delicate flavour and fragrance to the preparation."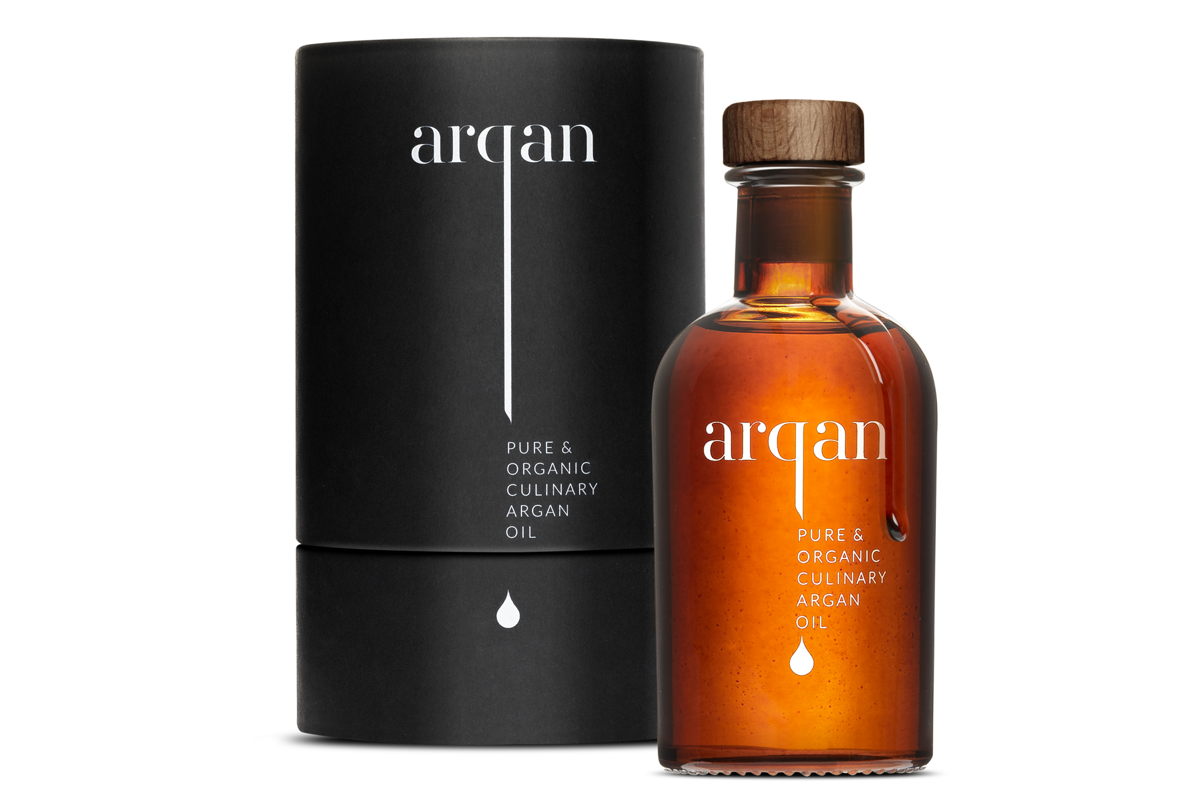 Special Future Award of the Year: Chef Jean-André Charial of L'Oustau de Baumanière
Judges comments: "L'Oustau de Baumanière has had a vegetable menu since 1987, thanks to chef Jean-André Charial who realised early on that vegetables have huge culinary strengths. The vegetable menu remains a signature menu of the house, and is so successful that today it is served to 50% of guests. That's why we are honouring pioneer Jean-André Charial with the Special Future Award 2023."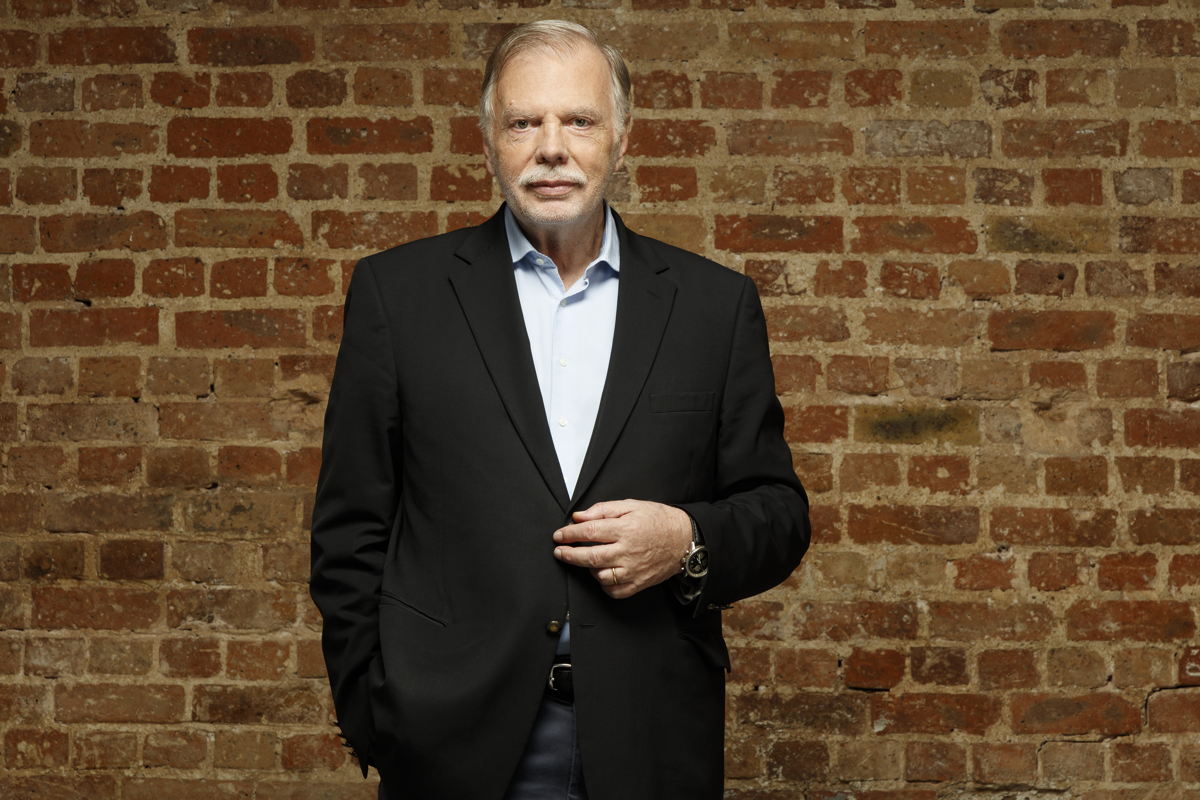 Person of the Year: Paul Newnham from Chef's Manifesto
Judges comments: "Paul Newnham is an advocate and believer of the pure plant world. As director of the SDG2 Advocacy Hub Secretariat and coordinator of Chef's Manifesto, Good Food for All and Beans is How, he travels the world advocating that things can and should be different. Everything he does is totally in synergy with the DNA of We're Smart and that is why we want to thank and honour him for his daily commitment and work. As an SDG, We're Smart would therefore like to declare him Person of the Year 2023!"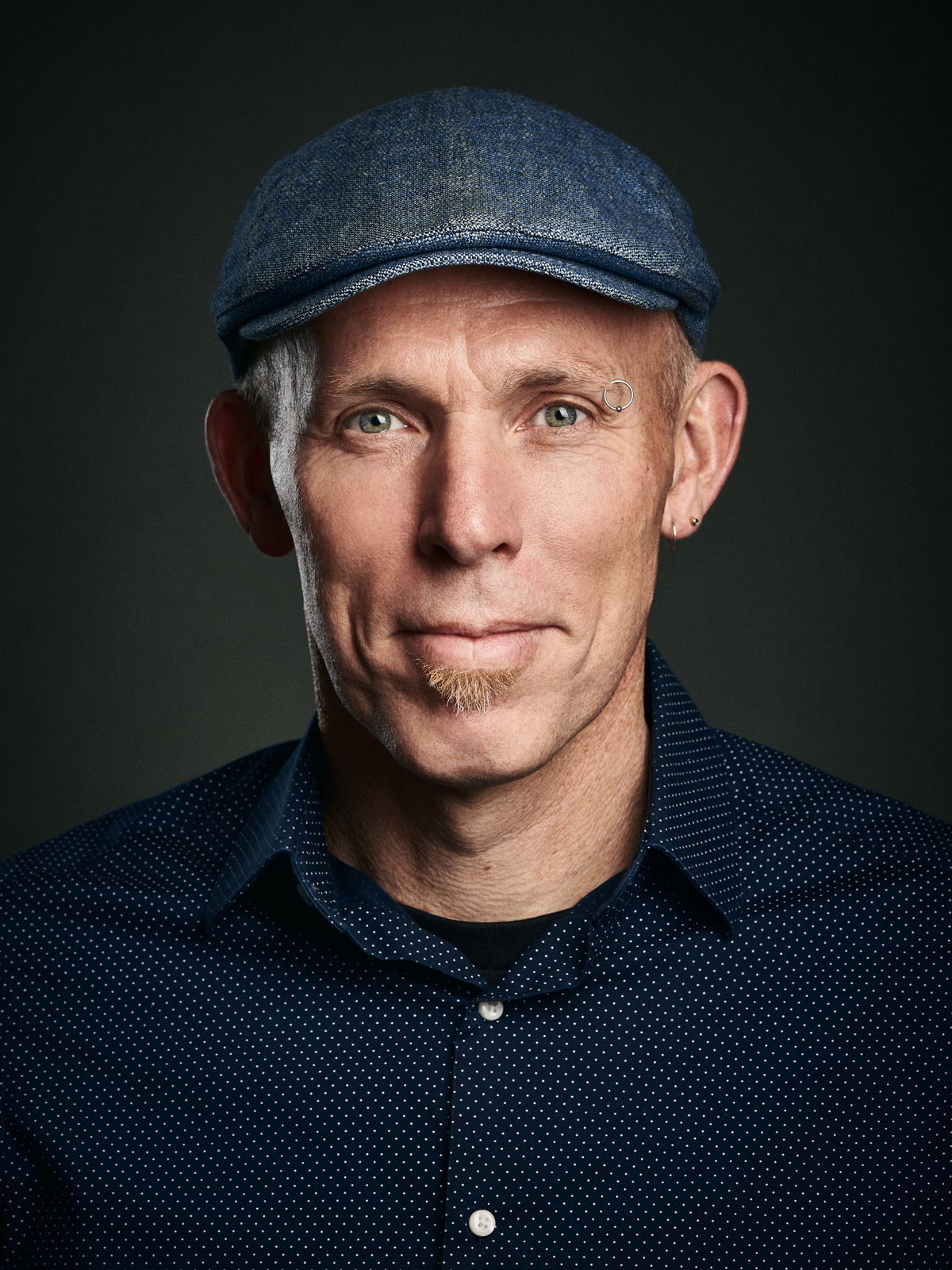 LINK TO PHOTOS WE'RE SMART AWARDS
---

kevin major press contact

anne-sophie jonkers press contact

saar dietvorst press contact