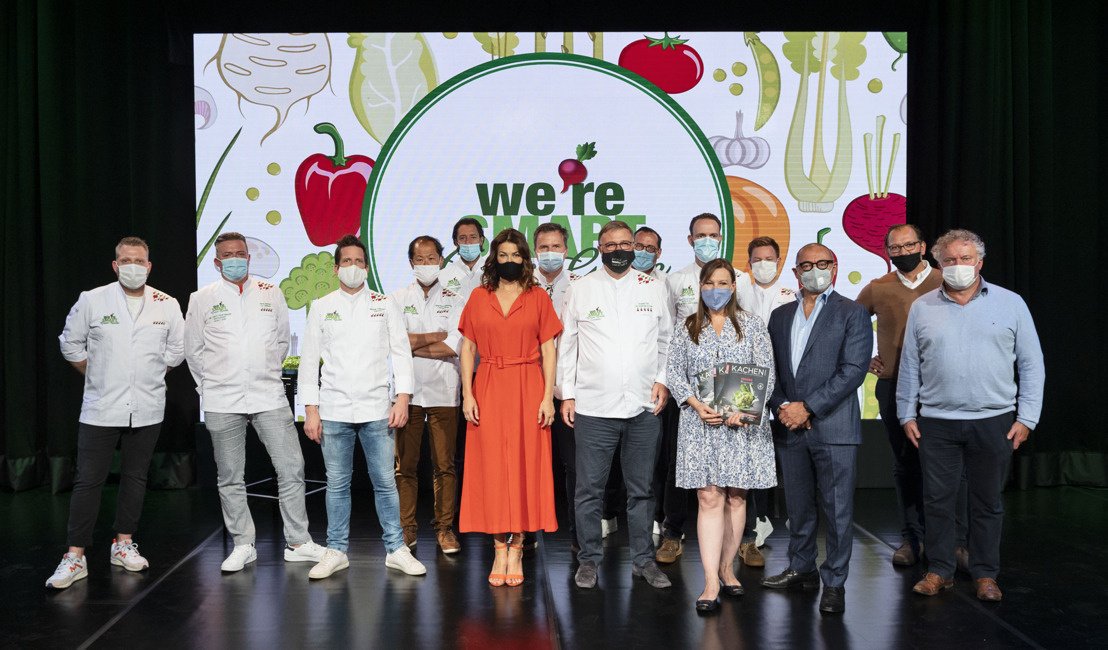 La Distillerie (Luxembourg) is the Best Vegetables Restaurant in the World
We're Smart® Awards unveil the world's top vegetables restaurants
Brussels, 21 September 2020 - We're Smart® Green Guide, the reference in the culinary world for vegetables, announced the best vegetables restaurants and companies in the world on 21 September. La Distillerie (Château Bourglinster - Luxembourg), head chef René Mathieu, was voted the Best Vegetables Restaurant in the World. Xavier Pellicer, top chef of the restaurant of the same name in Barcelona, is included in the prestigious list of "Plant-Based Untouchable Chefs" for his years of dedication and pioneering work in vegetable cuisine.
Hundreds of restaurants worldwide were visited by the jury of We're Smart® last year. The team judges the restaurants on the proportion of fruit and vegetables in the menus, as well as on culinary creativity, ecological footprint and surprising taste combinations. Each year, the jury also crowns companies that are exceptionally committed to healthy and sustainable food and projects.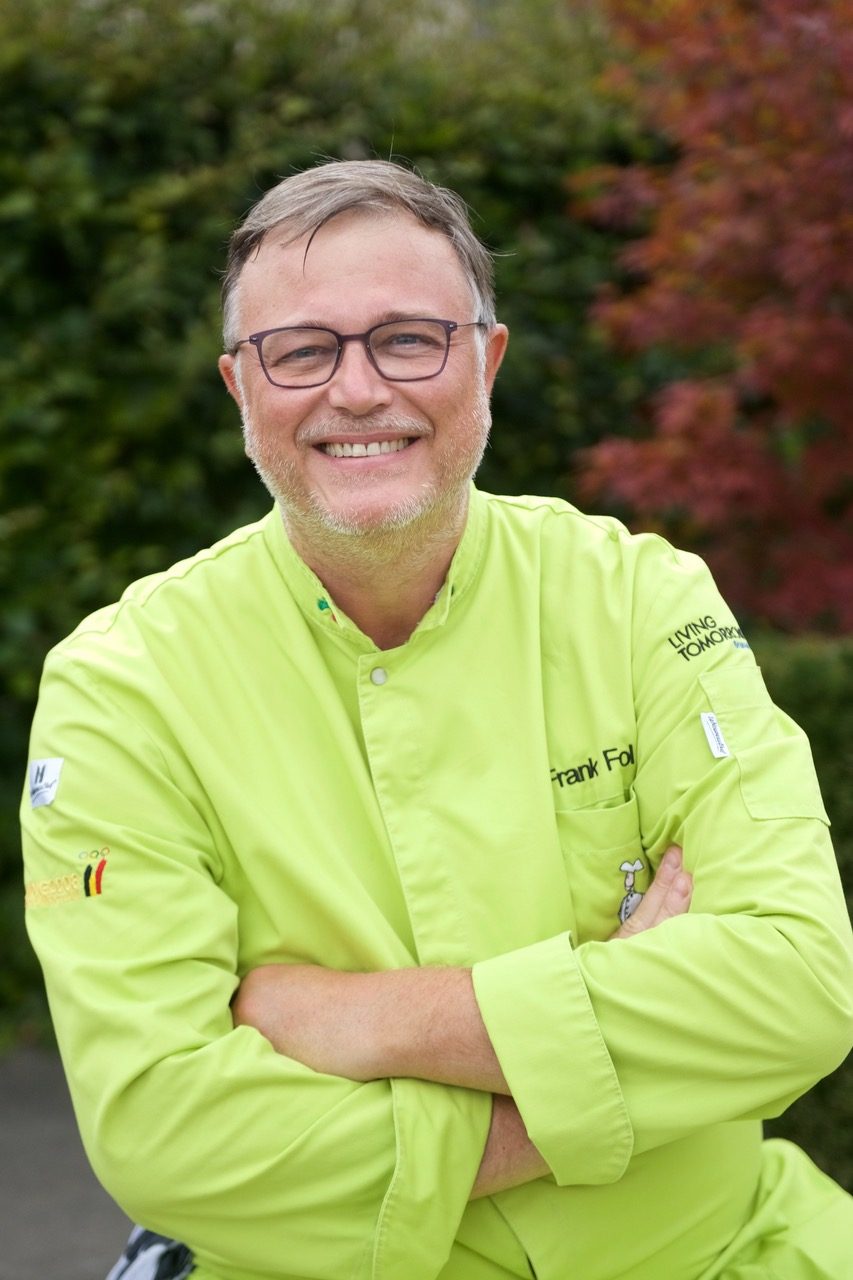 Frank Fol, The Vegetables Chef® and founder of We're Smart®: "With our annual awards show, we bring together vegetable lovers worldwide. Thanks to these interesting cross-pollinations, we are evolving towards smarter solutions for our bodies, nature and the world".
This year's We're Smart® Awards were presented online by Frank Fol, The Vegetables Chef®, and presenter Ilse De Vis in the presence of top chefs Sang Hoon Degeimbre (L'air du temps), Christophe Hardiquest (Bon Bon), and Emile Van der Staak (De Nieuwe Winkel).
La Distillerie in 1st place TOP 100 Best Vegetables Restaurants in the World
The new number 1 in the Top 100 of the best vegetables restaurants in the world is La Distillerie (Luxembourg) of "5-radish" rated vegetables chef René Mathieu.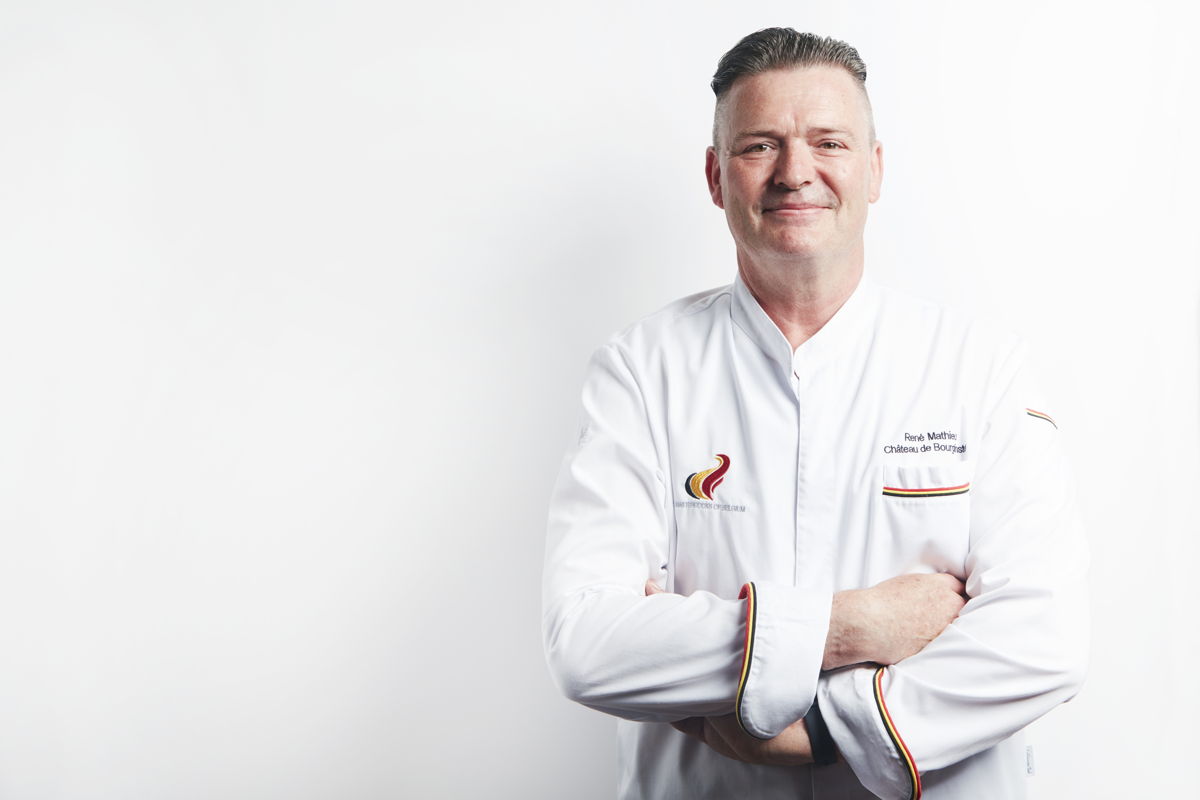 "René Mathieu is a pioneer in natural cuisine. He tastefully conjures up ingredients from the fields and forests around Château Bourglinster. With so much passion and talent in one person, this is justifiably the new global 'place to be' for creative vegetable cuisine," says Frank Fol.
Top 10
We're Smart® Future Awards 2020
We're Smart® rewards companies and individuals who actively contribute to a healthy and ecological world with the Future Awards.
We're Smart® Best Vegetables Restaurants by Country
These thirteen restaurants emerged as winners in their country thanks to an innovative approach and exceptional taste combinations:
Chef Xavier Pellicer (Spain) is "Untouchable"
Spain's top chef Xavier Pellicer received one of the most prestigious awards this year: Person of the Year. The award rewards exceptional passion and dedication to fruit and vegetables.
"Xavier Pellicer, as a vegetables chef, is an example to all chefs worldwide. After 2 years as number 1 of the TOP 100 Best Vegetables Restaurants in the world, he now joins the universe of 'Plant-Based Untouchables Chefs', the vegetable paradise," explains Frank Fol.
You can find more information in the extensive press file.
Watch the We're Smart World Award Show on Youtube
////

Saar Dietvorst Press contact We're Smart®
Pictures ©kachenmagazine