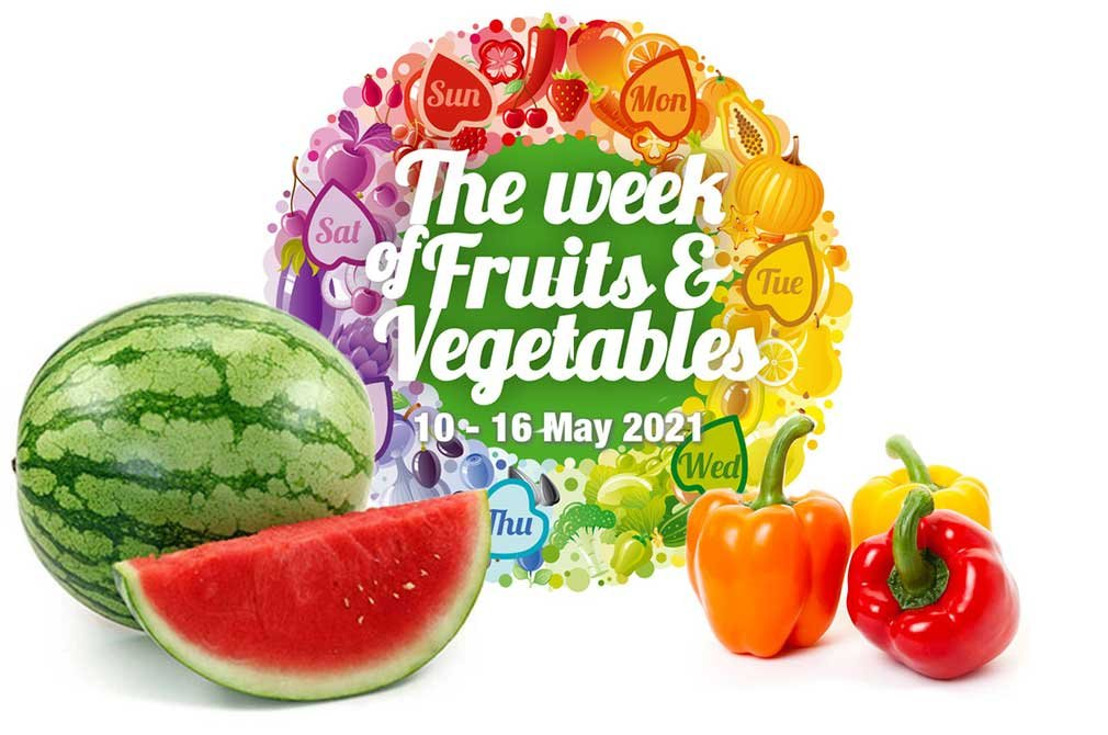 International Fruit and Vegetable Week (10-16 May): World's best chefs get together to promote all things veggie with launch of 'We're Smart Academy' and exclusive '5 Radishes Chefs Club'
Brussels, 10 May 2021 - Belgian-based organisation We're Smart World, which has a mission to bring together people and companies who have a healthy, ecological and sustainable approach to food, has today launched two initiatives to mark the start of international fruit and vegetable week.
We're Smart Academy
The new 'We're Smart Academy' brings together top international chefs to share their expertise on healthy, ecological cuisine through cookbooks, recipes, webinars and clubhouse sessions with fellow chefs, food companies and consumers. To mark the launch of the academy, We're Smart World is also launching a manual containing 51 different techniques for cooking fruit and vegetables along with numerous healthy and delicious recipes. The Academy will publish a series of cook books on a regular basis aimed at inspiring both professional and amateur chefs alike.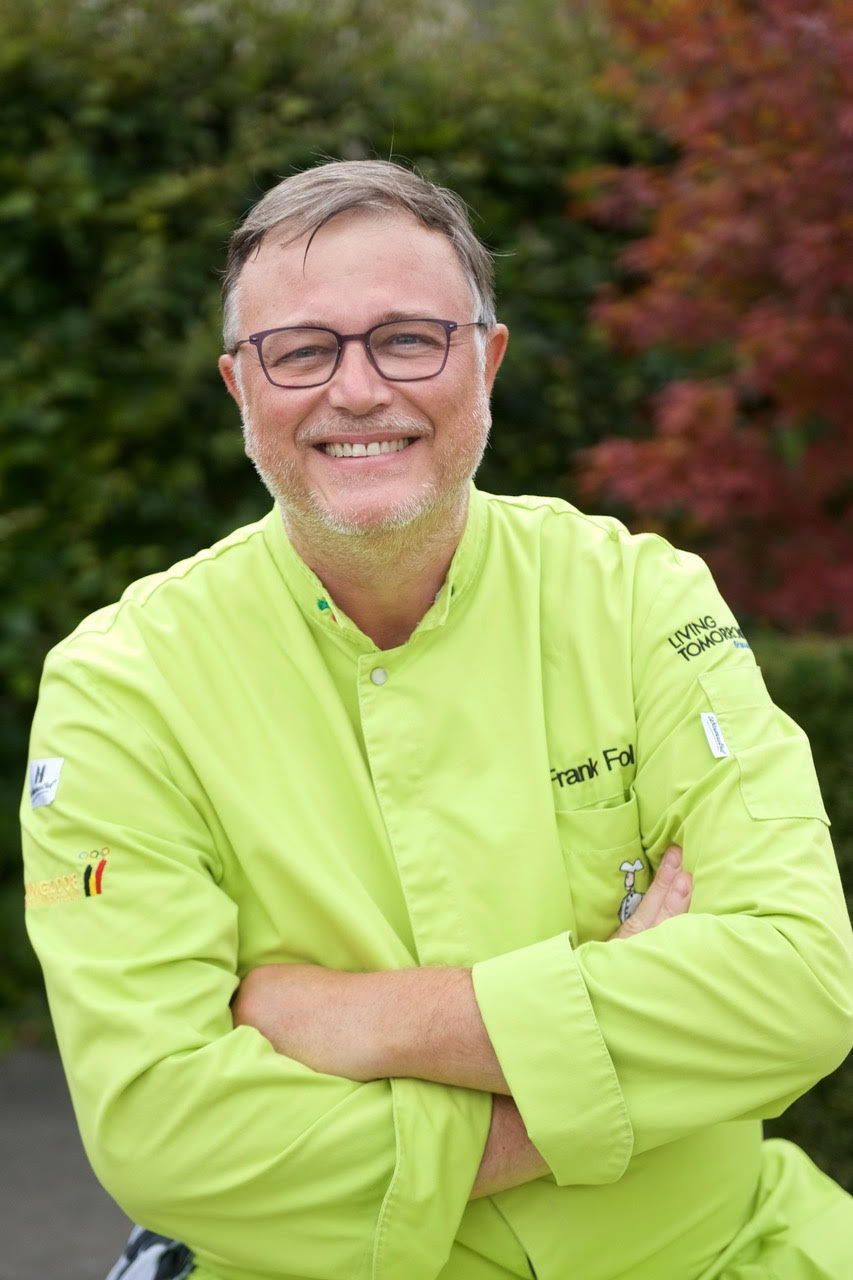 Frank Fol, The Vegetables Chef® and founder of We're Smart World, said: "We're Smart World brings people and companies together around healthy, ecological and sustainable food. Everything begins with our 'Think Vegetables! Think Fruit!' philosophy which puts fruit and veg centre stage. The We're Smart Academy, in turn, aims to share our knowledge about healthy, ecological food with as many people as possible. So we can inspire them to dare to make fruit and veg the main ingredient of more of their dishes. And by that we don't just mean chefs and food companies but also consumers cooking in their everyday lives."
5 Radishes Chefs Club
The 5 Radishes Chefs Club also launches today. Membership of the exclusive club is strictly reserved for chefs of the world's best 'fruit and vegetable' restaurants, who have been awarded a coveted "5 radishes" rating in the culinary We're Smart Green Guide. Currently, only 79 chefs have achieved this prestigious honour.
Among other criteria, restaurants awarded a 5 radishes rating must use fruit and vegetables across at least two thirds of their menu, while also demonstrating a strong focus on local and sustainable produce and having systems in place to limit the consumption of water and energy. Each of the 79 restaurants in the 5 Radishes Chefs Club also boasts high levels of perfection and creativity in the taste experience offered to guests.
The Club is intended as a meeting place where like-minded chefs can exchange ideas and visions.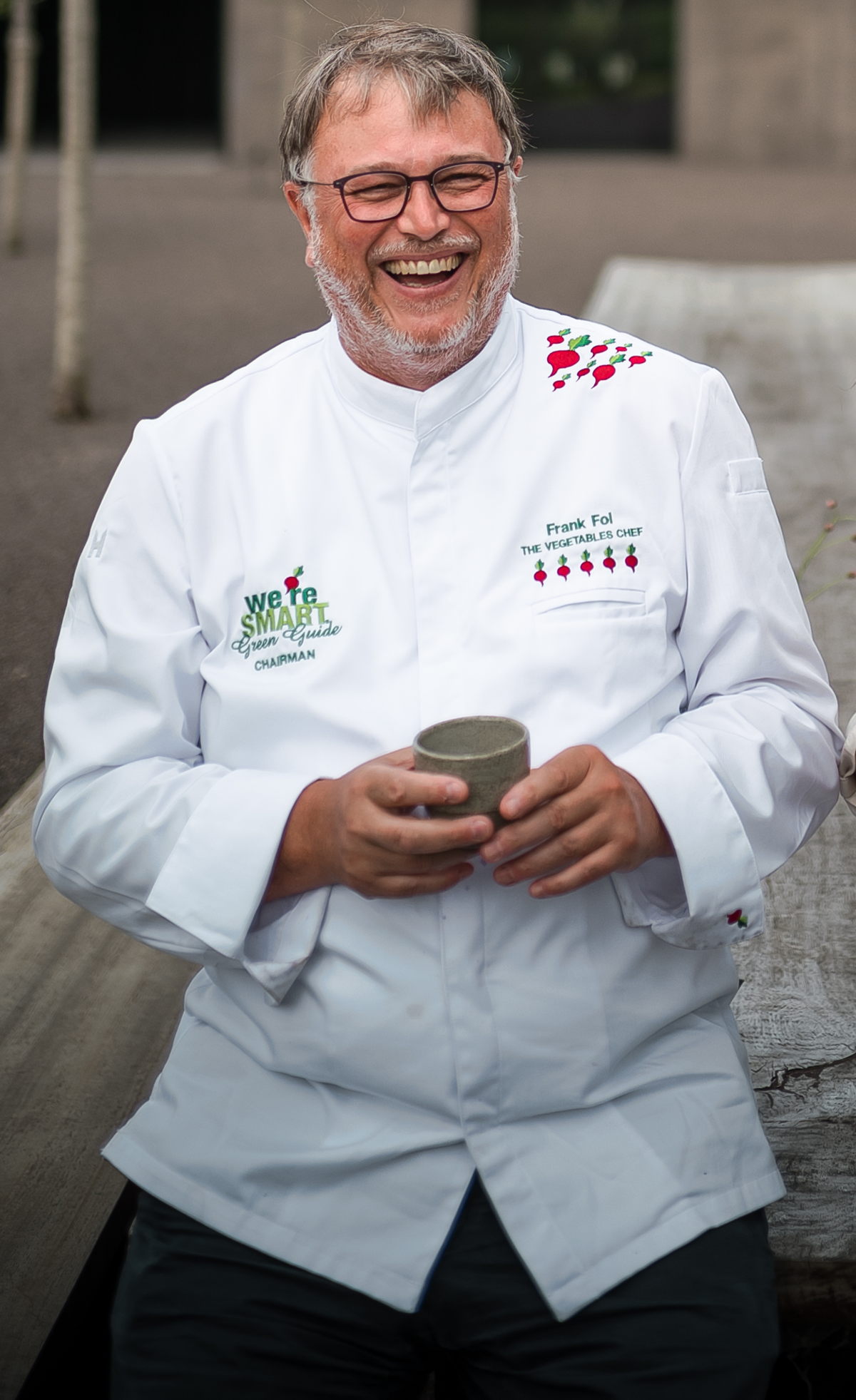 Frank Fol, commented: "We have brought the '5 Radishes Chefs Club' to life because we know that even the world's best chefs want to keep learning about the wonderful world of fruit and vegetables. We're inviting the chefs to become ambassadors in their respective regions and raise - even further - the profile of healthy, ecological cuisine where fruit and veg take centre stage."
Six UK restaurants currently hold a prestigious "5 Radishes" rating and chefs
Among others Zach Elliott-Crenn of Portland in London and Simon Rogan and Tom Barnes of L'Enclume in Cartmel have been granted membership to the exclusive chefs club.
/////
Notes to editor
The annual publication of the We're Smart Green Guide – normally released in May – has been pushed back to 20 September 2021 as a result of the pandemic.
We're Smart World Agenda 2021:
10 to 16 May

: International Fruit and Vegetable Week

+ Launch of

We're Smart Academy

+ Launch of 5 Radishes Chefs Club

Vegetable of the year: capsicum/bell pepper

Fruit of the year: watermelon

26 November: Horeca Expo
+ Launch We're Smart Future Awards (for companies)
About International Fruit and Vegetable Week and the UN's Sustainable Development Goals
International Fruit and Vegetable Week runs from 10 to 16 May 2021. Showcasing new, creative initiatives around fruit and veg by chefs, retailers, farmers, producers and more. This year is an extra-special week as 2021 has also been declared the International Year of Fruits and Vegetables by the United Nations. We're Smart World – the Belgian organisation behind Fruit and Vegetable Week – has also been appointed one of the UN's official SDG Voices, recognising its role as an ambassador for the UN's 17 sustainable development goals (SDG) that range from eliminating poverty to fighting climate change. View the Video press announcement: We're Smart World appointed one of UN's SDG Voices
We're Smart Day: Live show
We're Smart: SDG Voice video
Sarah Pryor Press Contact We're Smart

Saar Dietvorst Press contact We're Smart® World